After our successful show at CES 2016 in Las Vegas, Cynoware is now pleased to invite you to visit our booth, #4454, Level3, at NRF Big Show in Jakob K. Javits Convention Center from Jan 17 to Jan 19, 2016.
Our Founder/CEO, Mr Bill Wu, will be on hand to answer your inquiry and looking forward to meeting you.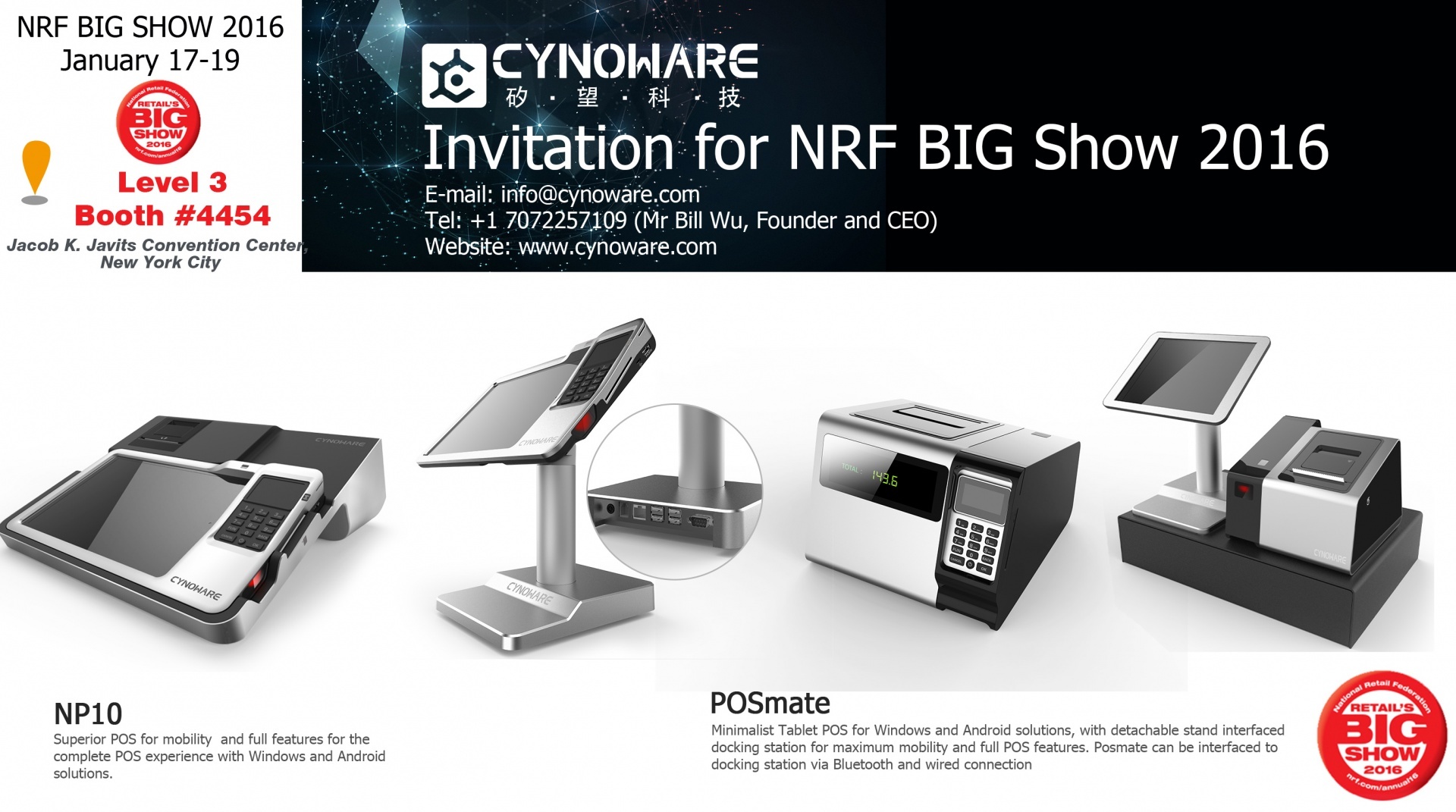 We will be showcasing our new Tablet POS at the event.
1. NP10 – 9.7" Windows/Android Tablet for mobility POS, with a docking station for enhanced input/output ports for thermal printers, customer display, EMV level 1&2 Approved Pinpad, NFC/MSR/IC card reader.
2. POSstand (POSstand.i) – a versatile desktop stand to accompany Cynoware tablets, or any tablets that interfaces with enhanced input/output ports, with swivel and tilt angle adjustments. Cynoware has prepared the SDK for our POSstand to work with all brands of printers, cash drawer or any POS peripherals.
3. POSmate – accompanying our POSstand, is our fully integrated box-sized printer, customer display, bar code scanner module and cash drawer.